Sirrom Limited helps you mitigate your risk for large complex programs. With over 100+ years in manufacturing and operations experience and over 50+ years in program management experience, we have the expertise to help govern your program from inception to launch.
We launch complex projects and products in highly efficient and timely manners.  Our Process and Software are unique. We break down the silos amongst all internal suppliers, and provide hyper-focus on every critical path to mitigate risk. With our early warning system, we quickly identify any issues. No investment is required, simply capitalize on our service until you launch and then we part ways.  
Sirrom Limited is based in Canada, with technical program managers also based in the United States and the United Kingdom.
PROGRAM MANAGEMENT MASTER PLAN SERVICES
Fast track to market through the use of a detailed master plan
Engagement of all stakeholders, drilling down to all suppliers
Deliverable's, critical paths, and milestones are linked with all stakeholders
Weekly look-ahead tasks are generated for all stakeholders
Weekly wiggle chart reports are generated to view the health of the project
Eliminates silo impact of traditional program management
Master Plan Program Management Services in all internal and external stakeholder/suppliers
Our team supports internal stakeholders, allowing capacity to open up for our clients.
Consolidated Master Plan Services are tailored for all types of manufacturing, construction and building applications, gaming development, movie & television productions, government projects, and aerospace.
Technical engineering and procurement support for the supply base.
Brian is an experienced manufacturing executive with more than 25 years of progressive management and mechanical engineering experience. As a visionary leader, he has transformed technologically sophisticated manufacturing businesses with visionary methodologies. This is supported by a friendly and consultative yet assertive relationship-based approach to affecting change.
Brian's ability to build and develop teams at all levels in the organization has resulted in successful launches of Greenfield sites.
His careful application of recognized approaches to research development process management and manufacturing strategy have yielded positive results for engineering- and manufacturing-based companies in the United Kingdom, United States, and Canada. He has researched, developed, and implemented agreements among international manufacturing partners, doing business in China, Korea, United States, United Kingdom, and Canada.
As group president of Stackpole Ltd. Canada, a division of Tompkins, PLC, Brian's efforts were rewarded with a Canadian innovation Award for Productivity Improvement (Lean) by the Canadian Manufacturers and Export Association (CME) in 2006.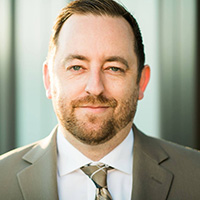 Executive Vice President & Co-Founder
Brian Paul has over 10 years of experience in the automotive sector and five years of experience as a Managing Director in the Legal sector. During his time at Magna Int., and Van-Rob Inc., he helped develop new systems and cost saving initiatives. As a Launch Consultant and Program Manager, Brian Paul has been able to assist various GM Suppliers over the years with detailed programs that identify critical paths within a sophisticated fast track software application.
Additionally, Brian Paul spent three years as the Executive Director for the Minister of Housing in Ontario. He has an extensive background in Canadian Politics, and has been a major donor for "Inn From the Cold". Brian Paul has an MBA in Sustainable Commerce from the University of Guelph, a Bachelor's Degree in Criminology from Carleton University, an Honour's Diploma from Seneca College, and a P1 Law licence from the Law Society of Ontario.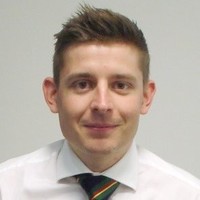 Arthur graduated from Plymouth University with a degree in Construction Management and then spent six years working as a construction project manager for an international retailer. Arthur moved to Turner & Townsend in 2014 where he diversified into schedule management, specializing in hi-tech and manufacturing projects.
Arthur was the Magna schedule manager for the launch of the JLR X760, X260 and X761 cockpits together with the BIW improvement process for the same models.
Following the successful launch of these vehicles, Arthur then worked for Rolls-Royce Aerospace where he managed the in-boarding of manufacturing processes for the F35B Blisk and Trent 800 engines. After moving to Ward Williams Associates, Arthur has spent the last two years managing the Meta schedule for the process development of manufacturing uLEDs to support the future smart eyewear projects.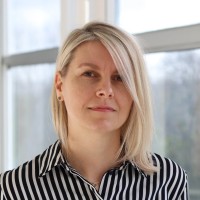 Dominika graduated from West Pomeranian University of Technology with a degree in Production Management and Engineering and has specialized in the uLED and semiconductor industry for the last 14yrs.
Dominika has worked for several large clients, including Meta and Hyperion Growlights, in several roles, ranging from finance to scheduling and was heavily involved in the financial management of the Meta projects.
After moving to work at Ward Williams Associates, Dominika has been leading the development and management of the Cosma battery tray project, a high-volume project with aggressive targets required to support customer build dates. In addition to this, Dominika has worked on varied construction projects for clients such as Urban Splash and NHS across a variety of projects.